Department of Safety & Homeland Security allows for a few ways of checking the current status of driver licenses, most of which are completely free.
Checking Status Online
To check the status of your license, go to the TN Department of Safety & Homeland Security.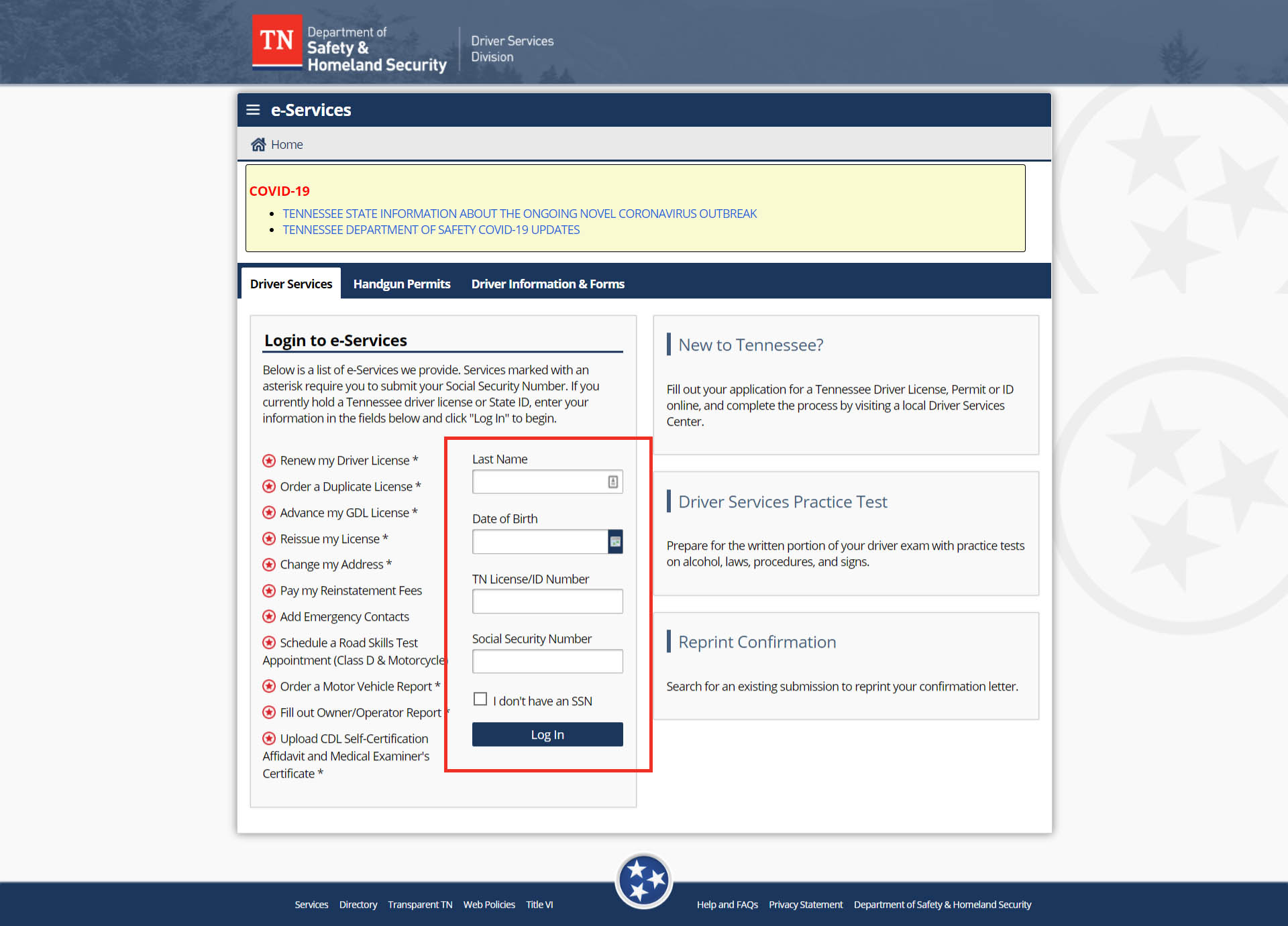 Click the "Online Services" button and then check "Driver Services". In the appropriate fields, you should enter information such as:
Date of birth
Last name
Driver's license number
Last 4 digits of your SSN
By clicking on Log In, you'll get access to all of your records and be able to check your current status anytime you want.
Here is an example of where you should fill in fields: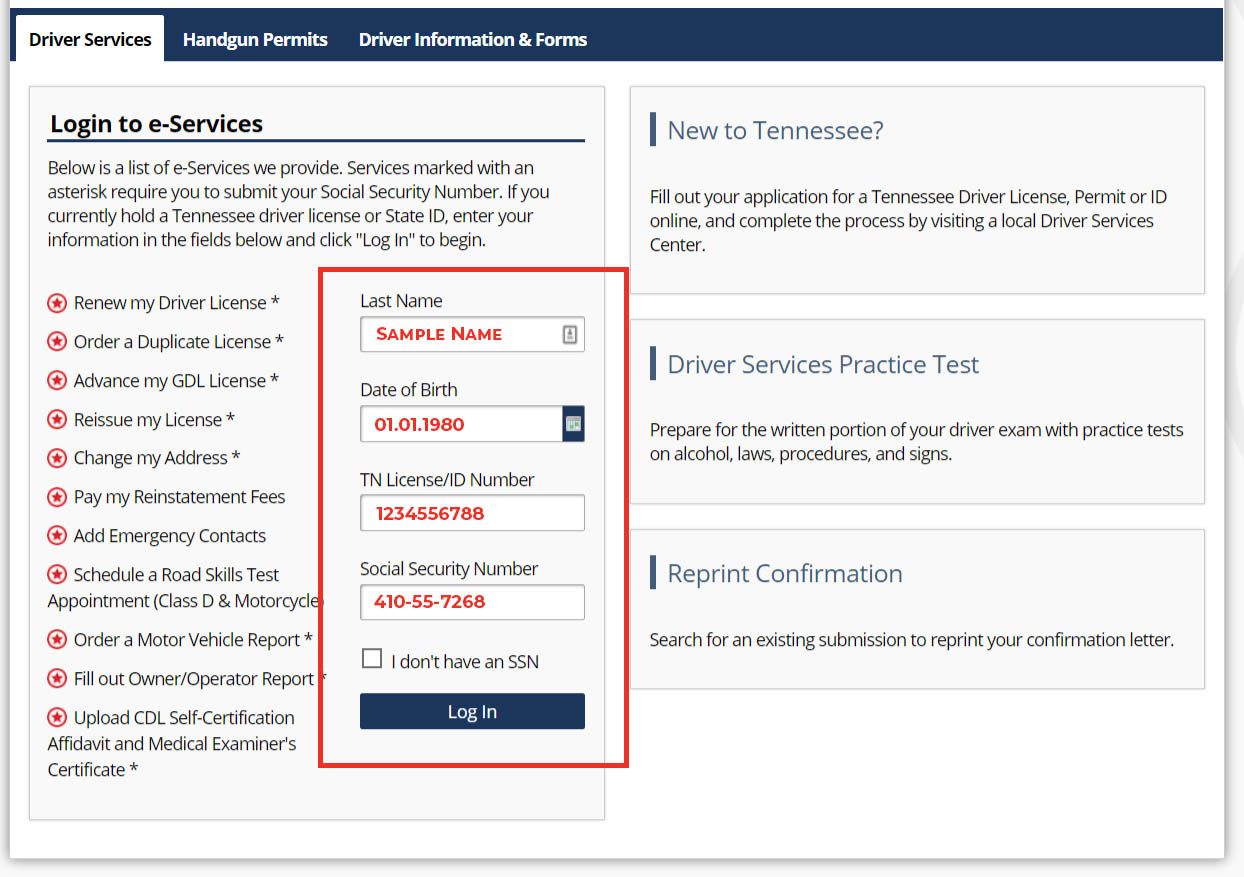 Checking a License Status by Phone
Tennessee Homeland Security Main Office Phone is 615-251-5166. Call them to check your current license status. The representative will ask you to give your driver's license number as well as your last name and date of birth.
NOTE: While you can find out if your driver's license is canceled, revoked, suspended or valid, you will not get any information on the content of your records.
Visit a Driver Services Center in Tennessee
Another way to check the license status is by visiting the Department in person. Take a look at the driver service centers available. You can either give your license number, name, and date of birth to the representative or use your license as an identity document.
Check Driving History
Keep in mind that you will have to pay a fee for issuing a report when checking your driving history. Expect to pay $7 when printing the report right from the official website of the TN department. If you want to order the report by mail or at one of the Driver Service centers, then the fee will be $5.
Please note that you may need to wait for your report for up to 2 weeks.